Member Services & Benefits
AGC Iowa is the premier highway and underground utility construction association in Iowa.  Along with AGC of America, the association provides a full range of professional products, services, and opportunities that strengthen member companies.

Technical and Regulatory Services
AGC Iowa provides assistance with federal and state regulations.  AGC Iowa staff works closely with the Iowa Department of Transportation and values the two-way communications between the organizations.
If a member firm has an issue, please contact AGC Iowa's Technical Director for more information on these services.
Have a job opening?  Or, looking for a career?  Visit the AGC Iowa Careers Board to see job postings or submit your resume.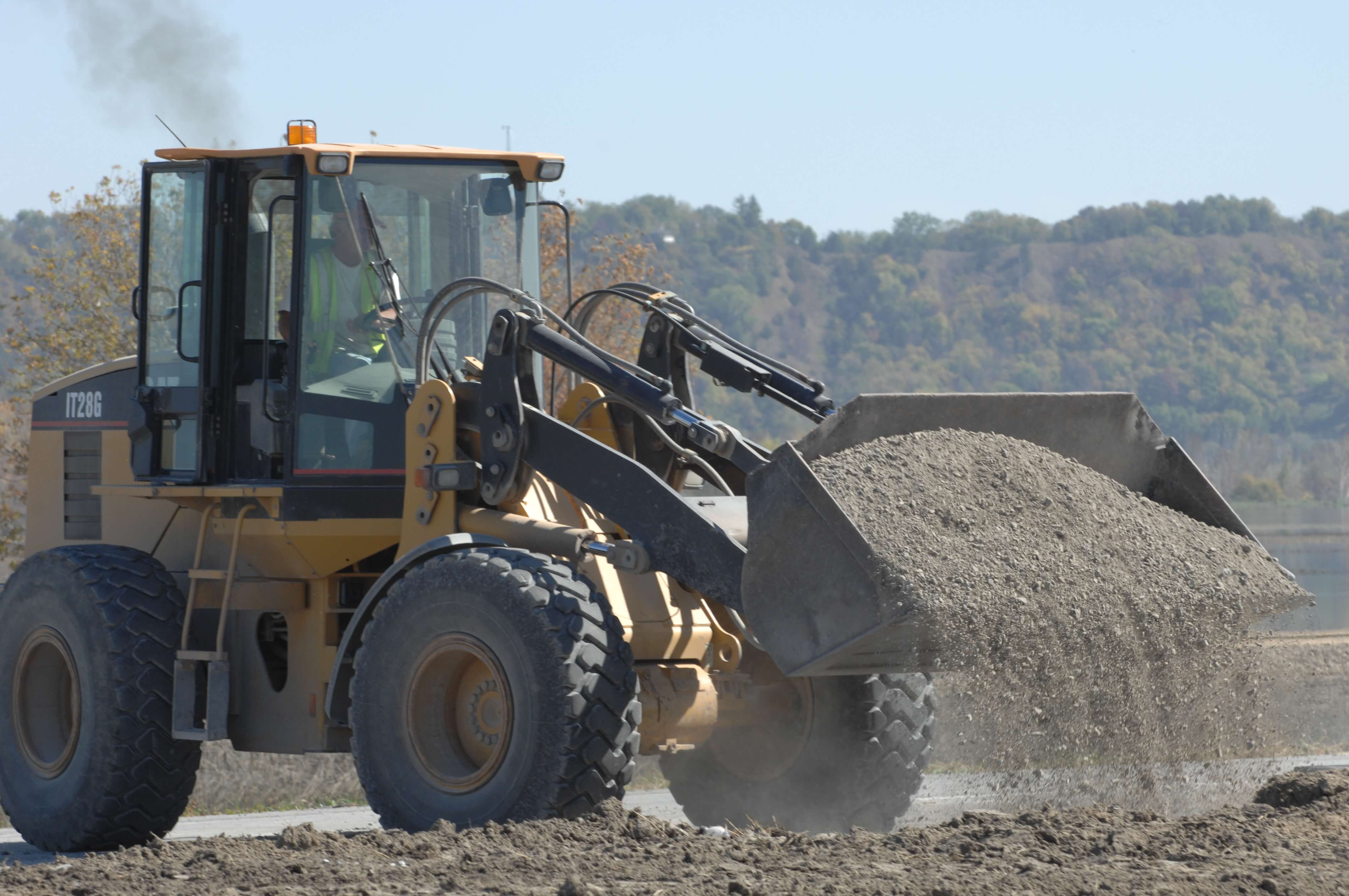 Prevailing Wage Notification Program (PWNP)
This is a voluntary program that helps eliminate the time-consuming process of employees having to be interviewed by the Iowa DOT on federally assisted projects to ensure Davis-Bacon wage compliance.
Participating contractors are required to have each field employee sign and retain the PWNP form (current prevailing wages & zone map) and have a copy placed in the employee's personnel file. Annually, AGC will notify participating members of the program who are given an opportunity to continue in the program. AGC will maintain a list of the participating contractors (see below) and make available to the Iowa DOT.
This program will not eliminate the contractors need to post wage rate decisions on job boards or submit certified payrolls.
Current PWNP Contractors:
The following list of contractors are participating in the PWNP for 2023. IDOT Letting Effective Date 03/21/23
Company
Contact
Title
City
pwnp date
Boulder Contracting, LLC
Amber Hoy
Payroll/HR
Grundy Center
04/13/23
Cedar Falls Construction
Rachel Pilcher
Office Manager
Cedar Falls
04/05/23
Cedar Valley Corp LLC
Destiny Dietrick
HR Manager
Waterloo
04/03/23
City Wide Construction Corp
Wendy Bertelli
Secretary
Cedar Rapids
04/03/23
C.J. Moyna & Sons, Inc.
Megan Thompson
EEO Officer
Elkader
04/03/23
Cohrs Construction Inc.
Richard Reimers
President
Spirit Lake
04/03/23
Croell Inc.
Tom Schmitt
Paving Mgr
New Hampton
04/03/23
Dirty30 Excavating & Trucking LLC
Bubba Davidson
Owner
Des Moines
04/09/23
Dormark Construction
Jim Bayse
President
Grimes
04/12/23
E & F Paving Company
Ashley Streb
HR Director
Cedar Rapids
04/03/23
Godbersen-Smith Const Co
Karman Reitz
Payroll Mgr
Ida Grove
04/03/23
Graves Construction
Matt Graves
Vice President
Spencer
04/07/23
Gus Construction Co., Inc.
Jeffrey Ocheltree
President
Casey
04/05/23
Heartland Asphalt Inc.
Chris Nitzschke
HR/Safety Director
Mason City
04/03/23
Iowa Bridge & Culvert, LC
Dave Price
Security Director/HR
Washington
04/04/23
Iowa Civil Contracting
Angie Olson
Human Resources
Victor
04/14/23
Iowa Plains Signing
Robin Pecsi
VP of HR
Slater
04/04/23
J & L Construction, LLC
Jay Periffer
Vice President
Washington
04/10/23
Jones Contracting Corp
Tina Summers
Office Mgr
West Point
04/03/23
K & W Electric Inc.
Jeremy Brandt
VP
Cedar Falls
04/03/23
LL Pelling Co.
Cristy Martin
Office Mgr
North Liberty
04/03/23
Midwest Contractors, Inc.
Dorinda Pounds
President
Cedar Falls
04/04/23
MLS Landscape & Design, Inc
Jeanne Kuiper
CFO
Granville
04/04/23
Owen Contracting, Inc.
Colleen Lilly
Controller
Cedar Falls
04/03/23
Peterson Contractors, Inc.
Donna Eberline
Payroll Dept
Reinbeck
04/03/23
Quality Striping, Inc.
Jamie Jirak
President
Des Moines
04/05/23
Quality Traffic Control, Inc.
Jamie Jirak
President
Des Moines
04/05/23
Reilly Construction
Michelle Dietzenbach
Payroll Admin
Ossian
04/03/23
Service Signing, LC
Allison Baigher
VP
Cedar Falls
04/03/23
Steger Const Inc.
Janet Tegeler
Office
Dyersville
04/03/23
Streb Construction Co., Inc.
Ashley Streb
HR Director
Iowa City
04/03/23
Bluffs Paving and Utility Company, Inc.
Courtney Zucca
Safety & Compliance
Crescent
04/18/23
JB Holland Construction, Inc.
Diane Krentz
Controller
Decorah
04/17/23
Concrete Technologies, Inc
Drew McConnell
HR Director
Grimes
04/25/23
Redings Gravel & Excavating
Molly Bartolo
Human Resources
Algona
04/24/23
DeLong Constr. Inc.
Dana DeLong-Patterson
President
Washington
05/09/23
Norris Asphalt Paving Co.
Sara Clark
Payroll & Benefits Admin
Ottumwa
04/06/23
OEL Construction Services, Inc.
Jennifer Ingledue
President
Steamboat Rock
11/06/23
Previous PWNP Contractors: