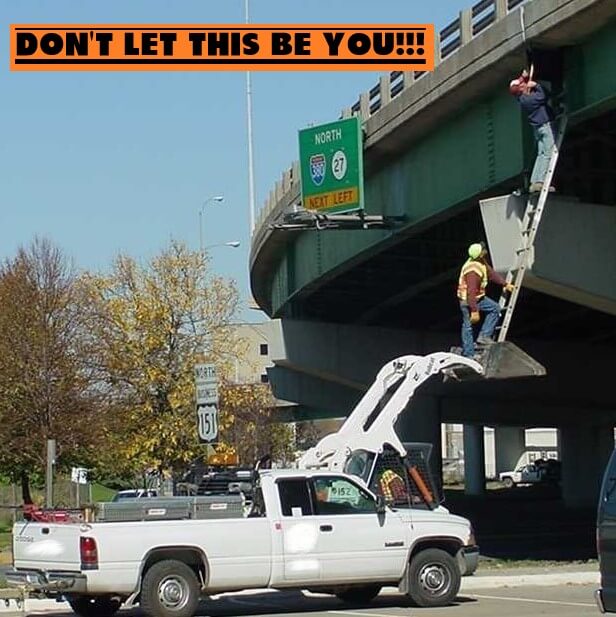 Safety needs have long been an essential component to the array of services that AGC Iowa provides to its members.  Through Construction Safety Specialists Inc. (CSSI) – AGC Iowa's preferred safety provider, members have access to a wide array of services as CSSI's approach to safety focuses on three areas: the worker, the project, and the company.
From the perspective of the worker, AGC Iowa and CSSI team up to provide "Training on Demand" to meet specific needs of each employee. CSSI professionals provide a full complement training to address nearly every aspect of safety on a job site. Through CSSI, safety consultants can also provide your company and employees an assessment of your current safety program and give you a perspective on what your company is doing right and where improvements need to be considered.
Contact AGC Iowa's Field Services Director for more information on these services.  Basic safety services are available at no additional cost.  Value added services are available at discount prices to AGC Iowa members.
An effective safety approach starts with the company's safety manual that outlines company directives and expectations across the entire spectrum.  CSSI professionals are well versed in understanding protocols a company can and should be taking to ensure safe jobsites.  Be it starting from scratch, or honing an existing document, CSSI's perspective on your company's safety manual can be of tremendous value toward creating a safety-focused culture within your company.
CSSI has also created documents that can be incorporated into your existing safety manual.  Specific areas include, but certainly not limited to:
Active Shooter Planning Manual
Asbestos Exposure Control
Emergency Action Plan
Fall Protection
Hazard Communication
Incident Reporting/Investigation Procedures
New Employee Safety Handbook
Project Job Hazard Analysis (JHA) Forms
Respirable Crystalline Silica
Site-Specific Guidelines for Sub and Trade Contractors
Warehousing, Shipping and Handling
For a comprehensive review of your company's safety program, please contact a CSSI professional.
CSSI's multi-tiered approach is a proven process of enhancing safety across the entire spectrum. By taking a "coach, not cop" approach, CSSI safety professionals are able to connect with your team members. CSSI also preaches best practices and firmly believes that "meeting regulations" are merely a baseline but changing a company's approach and safety culture creates great results.
​The CSSI Services Guide is a compilation of all available serviced that are offered to you and your company. Use this guide to better understand CSSI's scope and approach to safety.